Bioanalytical
Bioanalytical Solutions for Complex Scientific Challenges
At Frontage, we believe that we deliver high quality services through our focus on technical excellence, which enables us to understand and solve complex drug development challenges. Our deep scientific expertise in method development, transfer and validation allows us to provide clients with complex solutions for challenging studies including oncology clinical trials, rare disease assay development and specialty assays. Our bioanalytical laboratory solutions support every stage of product development.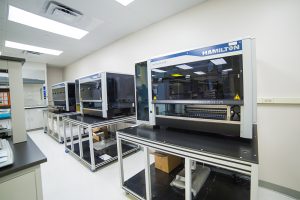 Our bioanalytical team has been developing methods and analyzing bioanalytical samples for more than 18 years. We have over 130 scientists in 3 facilities located in the USA and China. Our senior scientists average 10 – 15 years in complex drug development and many come from leading Pharmaceutical companies. Over 70% of our scientists hold advanced degrees.
Global Operations
Frontage has Integrated their services and platforms across the globe. Our two continents, one system approach ensures that we have standardized SOPs and quality standards at all Frontage locations. Facilities have the same instrument set up and systems in place to ensure data consistency. Our global teams work closely together to ensure continuity of program.
Clearly defined roles: scientists, PIs, management, QA/QC​​
Timely project communications ​
Team up in method troubleshooting & training​
Regular TCs and updates ​
Exchange visits between the two sites​
Full Suite of Bioanalytical Services
Frontage's experienced bioanalytical scientists support a full suite of services using state-of-the-art instrumentation and software.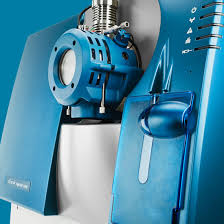 Quality Assured Bioanalytical Labs
Frontage provides comprehensive clinical, preclinical, and discovery phase bioanalytical laboratory solutions to global markets allowing for successful development of important therapies and products for patients.
Frontage's bioanalytical labs are compliant with internal standard operating procedures (SOP), Good Laboratory Practice (GLP) and CLIA Certified Laboratory. Our audit history with regulatory authorities and client inspections is outstanding. In addition to our stringent SOPs, Watson LIMS, e-Notebook and a validated freezer temperature monitoring system, central security alarm monitoring and 24-hour card controlled facility access ensures the highest levels of data integrity.